Our market-leading domestic travel insurance
While travelling domestically you can still experience cancelled flights, lose luggage or have your wallet stolen – making travel insurance just as important if you're holidaying here in Australia as when you are travelling overseas.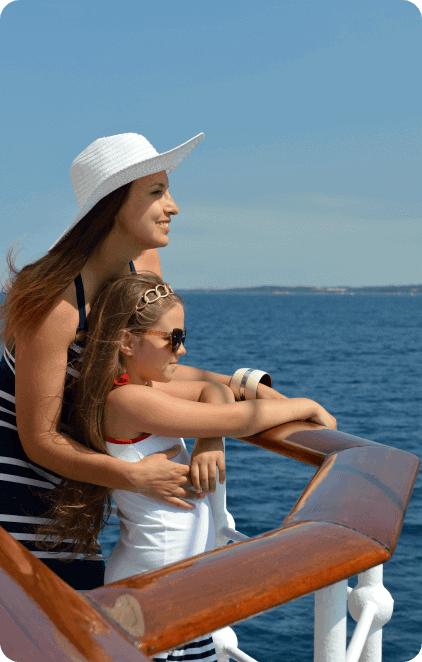 Cruises in Australian waters
Medicare or your private health insurance will usually not cover the costs of using the medical facilities on a cruise ship, even if it is staying within Australian territorial waters. This means you may be out of pocket if you need to see a doctor unexpectedly while on board.
You can add Cruise Cover to your Domestic Comprehensive Cover to ensure you are covered for unforeseen medical expenses (including medical evacuation) even while you are within Australian territorial waters, cabin confinement, pre-paid shore excursion cancellation, lost or damaged or delayed arrival of formal attire, marine rescue diversion and missed port.
Other PassportCard policies
Travelling overseas? PassportCard also offers Comprehensive or Basic cover for international travel. If you need help finding a policy that suits you, call our customer service team on 1300 123 413.
All benefits and covers are subject to the terms, conditions, limitations and exclusions listed in the Combined Financial Services Guide and Product Disclosure Statement, and the schedule.

^You must be travelling overnight and more than 100km away from your home